A Contemporary Extension Of 700 Years
Of European Artistic Tradition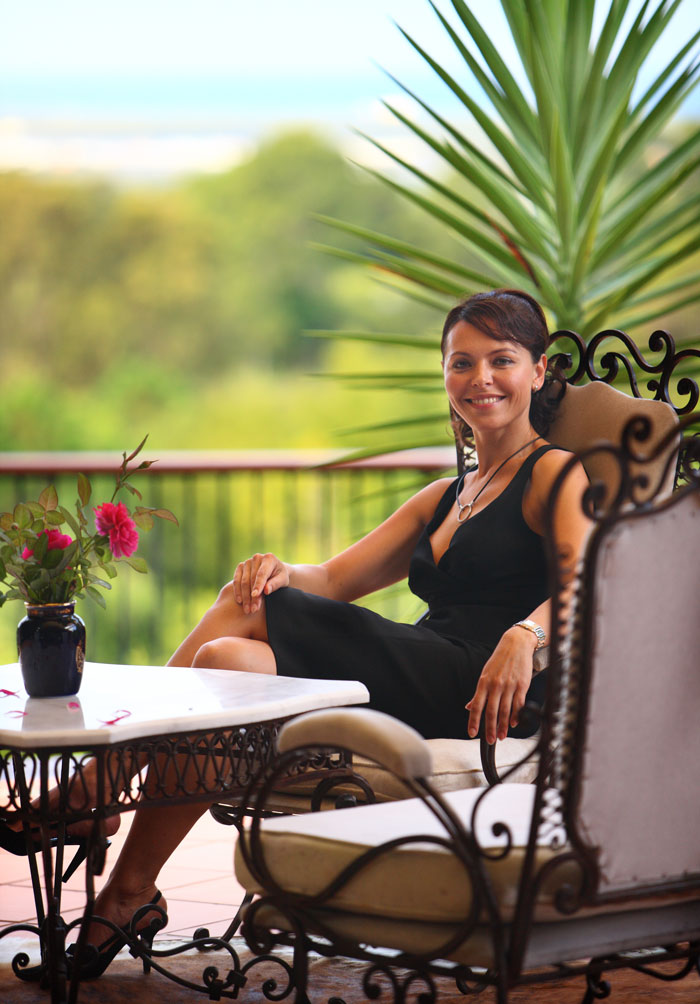 Your Introduction To Classical Artisan… Anna Rubin
There would be few artists active today with the depth of understanding, connection and passion for the traditional European Masters as acclaimed realism artist Anna Rubin.
To observe and reflect on her paintings is to step back in time and experience a world far removed from our own.
Just imagine that the printing press has only just been developed, the photographic process is still 500 years away, and there is no concept of mass media.
In this lost world, artists work by sunlight or candlelight, labouring to faithfully replicate the Still Life images before them, capturing on parchment or canvas a record of European life that spans some 700 years.
Realism Art Origins
The artistic integrity of this period of Classical Realism Art endures in Anna's meticulous paintings as she draws from her personal history, multicultural experiences and reflections to capture real life subjects in the manner of Dutch Masters.
Also known as Naturalism, Realism Art began as a movement developed originally by painters of Icons in early Christianity, around 400AD.
Realism paintings became increasingly recognised and admired during the Renaissance, starting in Florence, Italy in around 1400AD.
Painters such as Leonardo da Vinci, Caravaggio, and Michelangelo have perfected and popularised Realism Art.
Each of the artists demonstrated their own version of Old Masters Technique of painting in layers.
Whether Anna is painting a fine art commission or painting for her exhibitions, Anna is proud to continue in the tradition of the masters that came before.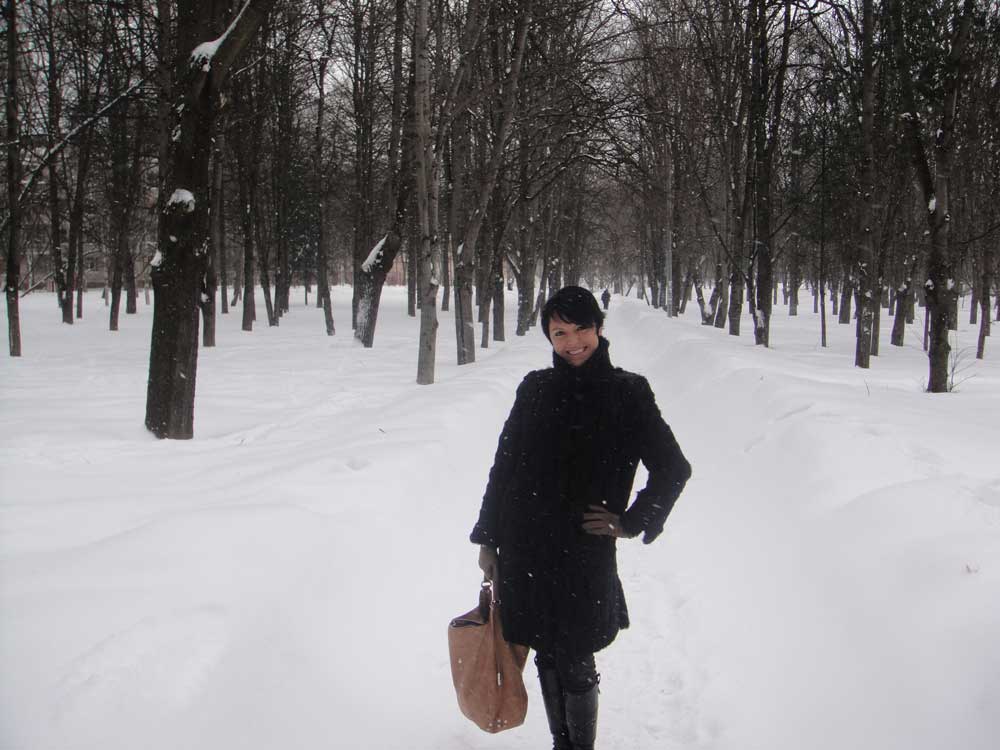 A eighth generation Muscovite, Anna enjoyed a traditional upbringing and classical education.
Her mother was a writer of children's educational programs. Her father, an engineer, died in a car accident when Anna was a child.
In his absence, her grandfather provided the foundations for a lifetime passion for fine art by taking Anna to visit many museums and exhibitions in Moscow from the age of five.
He also introduced Anna to drawing and the method of Aquarelle. 
Art is in Anna's genes.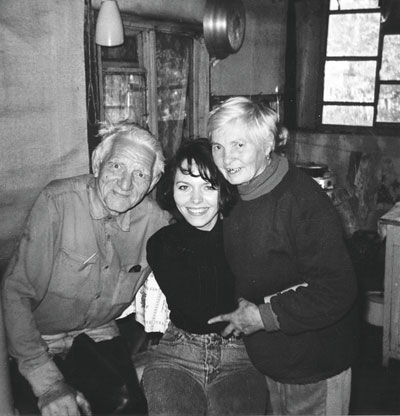 Anna with her Grandparents
Her great grand-Uncle was Sava Nikitin, a 19th century artist in the Novodevitchev Monastery. He restored Russian orthodox icons and wall paintings.
Classical Education and Upbringing
Throughout her formative school years, Anna attended music school, studying classical piano and voice training.
Although her love of art was fostered from a young age, Anna was not confident enough in her own abilities to apply for Surikov Art Academia, and so did not pursue a traditional education in fine art.
Inspiration
Anna was always fascinated by the works of Russian artists such as Repin, Rublew, Vosnetzow, Vereshagin (18-19th century). 
She was also significantly influenced by Dutch Masters.
Rather than pursuing esoteric art or music studies, Anna followed her family's preferred pathway and achieved a Diploma in Business Administration at Moscow State University.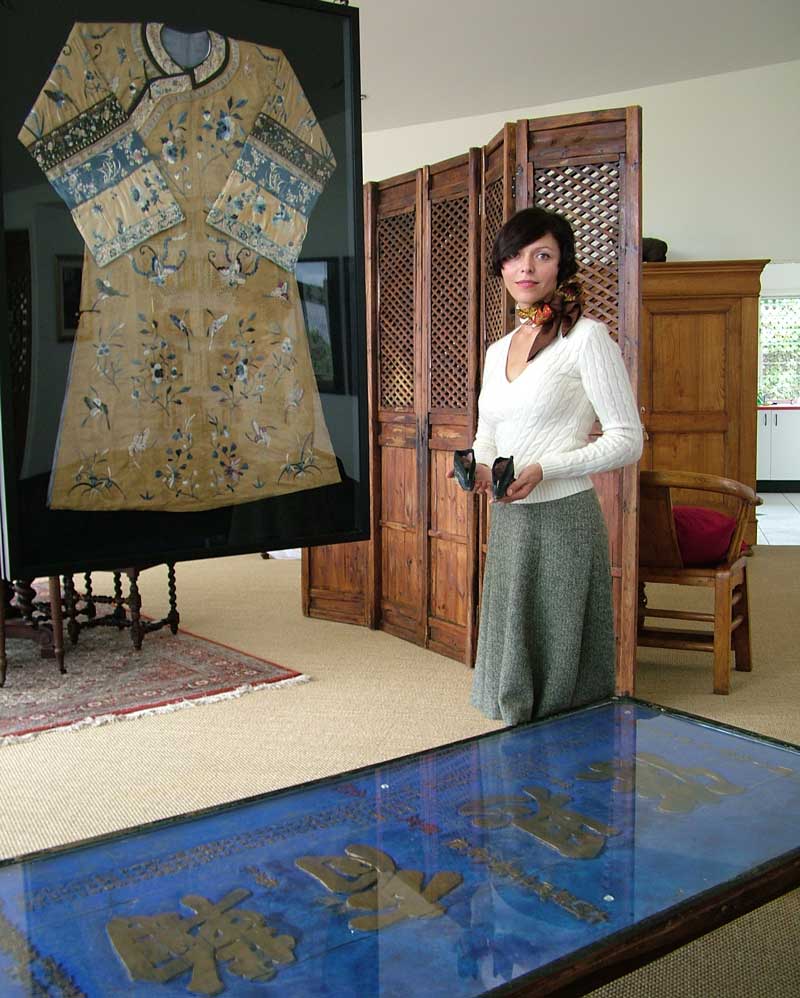 Anna at home in Germany surrounded by family heirlooms
From Moscow, Anna won a scholarship to continue her studies at Düsseldorf University in Germany and complete her MBA.
Anna's artistic aspirations continued smoldering while she created a business in restoring and renovating European heritage manors in Belgium, France, Holland and Germany.
Anna's work extended to architectural and interior design for period homes throughout Europe, while extensive travel during this period afforded her the opportunity to also explore and study art collections across Europe.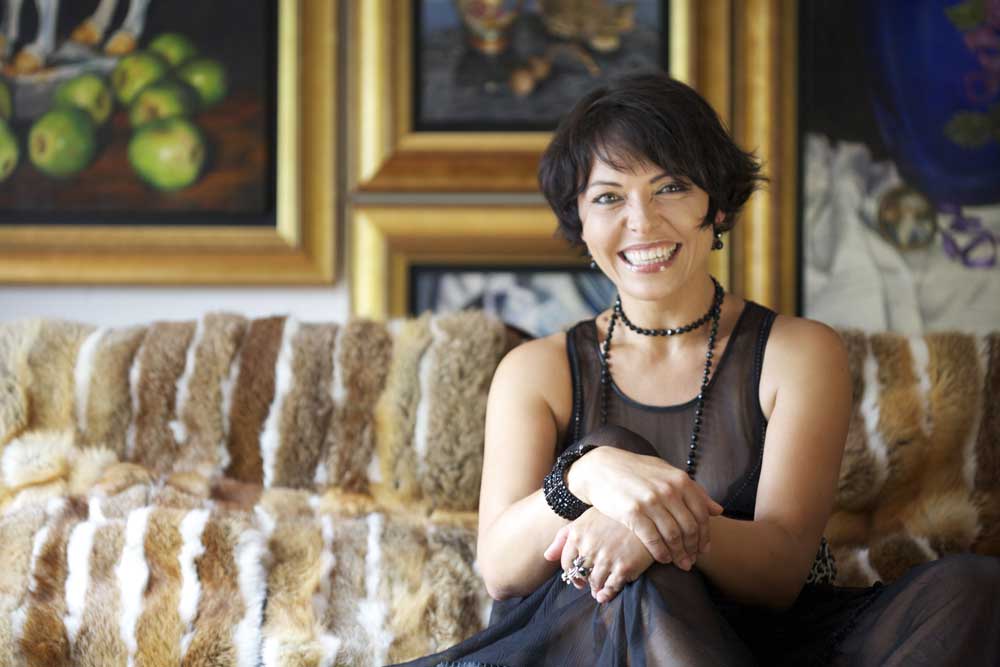 In 2002, Anna moved to Australia and finally had an opportunity to pursue a lifelong passion to become a professional Artist.
Moved by memories, emotions and a need to express her feelings, Anna completed a series of works in oil on canvas in 2002.
In 2004, Anna started painting in the Old Masters Technique, following artistic traditions dating back centuries.
Rather than compromise tradition and artistic integrity for commercial opportunism, Anna has steadfastly remained true to her style, persisting in the creation of paintings that accurately reflects her European roots, interpreted with breathtaking 21st century realism.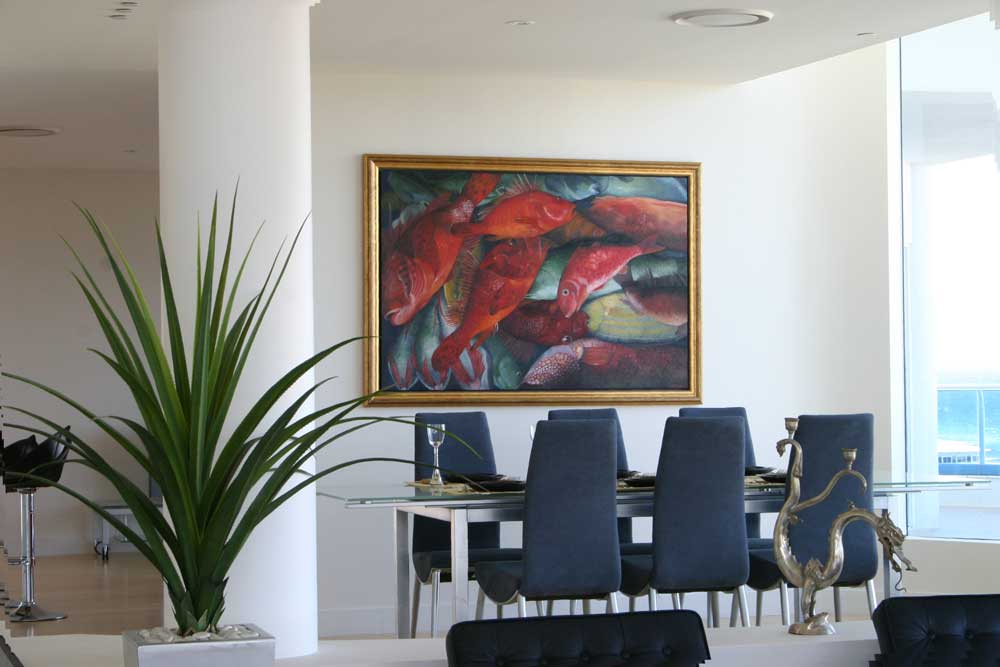 Anna's 'Pisces From Reef' painting enhances the luxury feel of her Patron's residence
Anna spends hundreds and even thousands of hours to achieve a result that cannot be replicated by modern methods.
This authenticity has accelerated her commercial success.
Her first paintings were sold to several private art collectors in Queensland, Australia in April 2005.
Anna's first solo art show opened in February 2006 and quickly sold out to art collectors in Queensland, South Australia, New South Wales and Victoria.
The second solo art exhibition of her collection "Les Objets d'Amour" sold out in February 2008 at Richard Martin Art Gallery in Sydney.
Anna at the Boboli Gardens in Florence
In 2019, Anna moved to Florence, Italy to immerse herself deeper into her true love of Fine Art.
Florentine art and artists have been a source of inspiration and admiration for Anna since her childhood.
Joining Florence's rich history fulfills part of a childhood dream of Anna's to cultivate her gift and immerse herself in the true source of world culture.
Anna's Journey To Success As a Professional Artist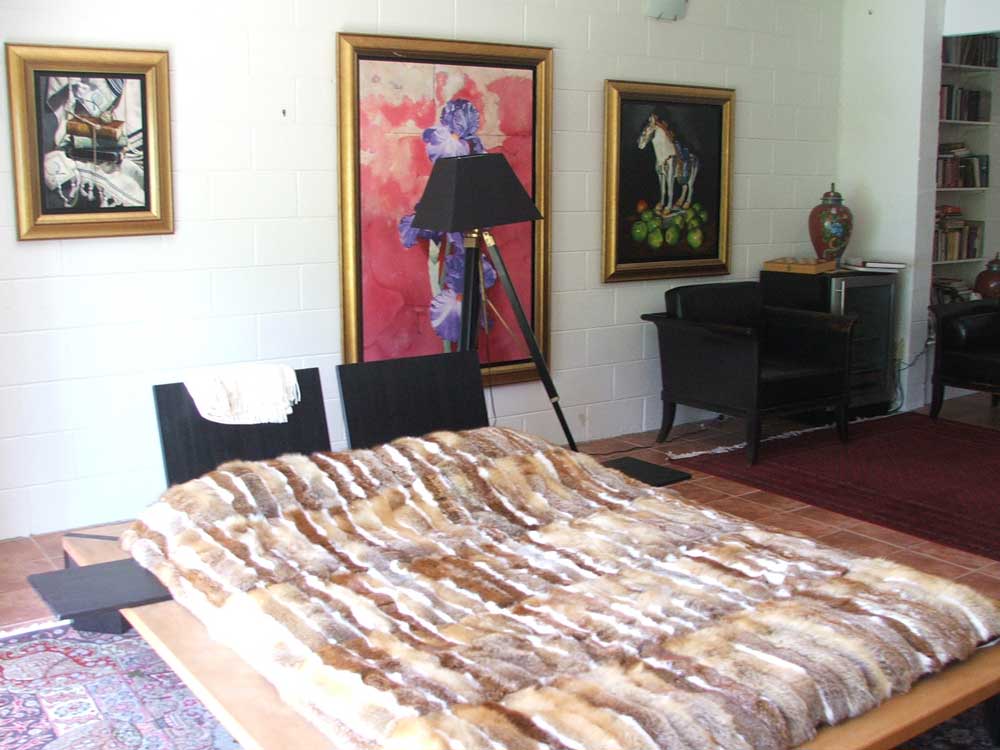 Anna's debut in Australia's art market was an extraordinary success.
One of her earlier artworks "Pisces from Reef" (2004) was sold originally at her first solo show in 2006 for AUD$38,500.
The painting was then resold over the price estimate at the Deutscher & Menzies Art Auction in Sydney in June 2008 for $AUD57,600.
This sale represented a gain of 50% for the original purchaser within two years.
Another of Anna's artworks, "Plaisir de Liberté" successfully sold over the price estimate at the Deutscher & Menzies Art Auction in Sydney in June 2009.
The uniqueness and quality of Anna's realism paintings has seen values increase up to 400% since her first sales in 2005.
While created in Old Masters Technique and style's of a bygone era, Anna's artworks exude a uniquely contemporary flavour – blurring the boundaries between multiple generations.
Anna's unique history, manifold experiences and multi-faceted talent allow her to create intriguing realism art, rich in depth and integrity, making it highly collectible.
A Personal Comment By Anna Rubin…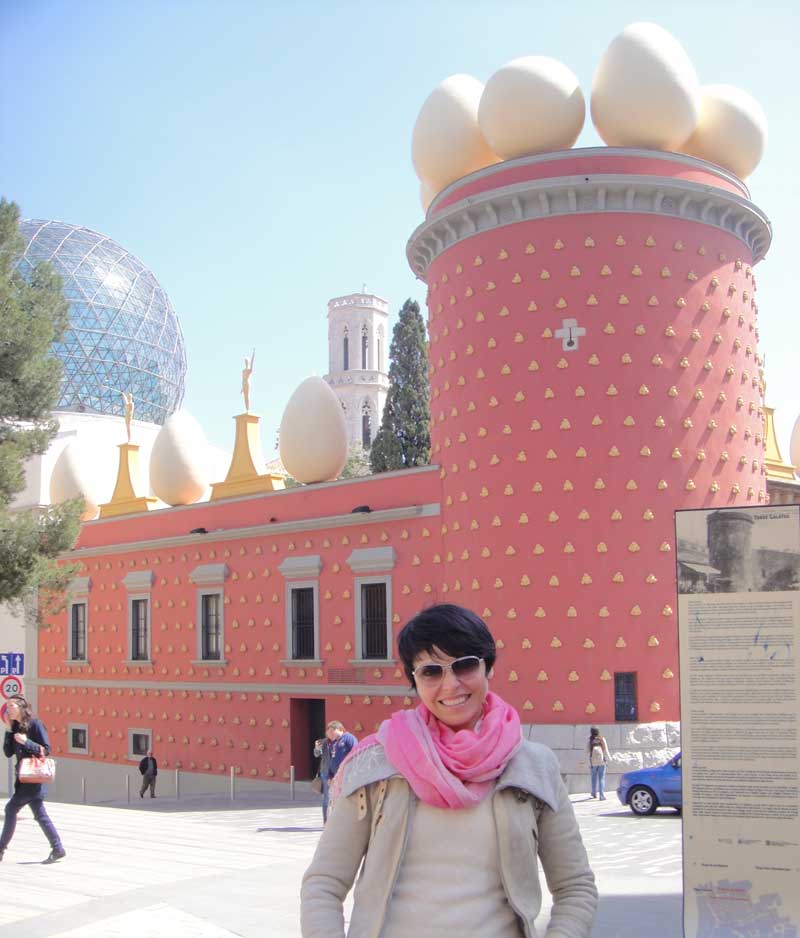 Anna at the Salvador Dali Museum in Figueras, Spain
From a very young age, I have been aware of a burning inner desire to become a fine artist.
For much of my life I followed the family's wishes and pursued a traditional business focused pathway, yet I continued to keenly observe and learn aesthetic elements in parallel, following my dream of one day pursuing my passion for art.
Inspired by Europe's rich history and traditions, I have enjoyed sharing a journey of discovery with fellow artisans who have pushed me to explore the infinite dimensions of creative endeavour.
Adding to the richness of my life experience, I had the rare privilege of ten years specialising in the restoration of heritage properties throughout Germany, France, Holland and Belgium, gaining experience and appreciation of architecture, interior design planning and concept development.  
The freedom of traveling enabled me to see exceptional masterpieces in many European Museums and collections, creating a lifelong memory bank of unforgettable impressions and a genuine passion for the beautiful, highly aesthetic and conscientious works of Old Masters.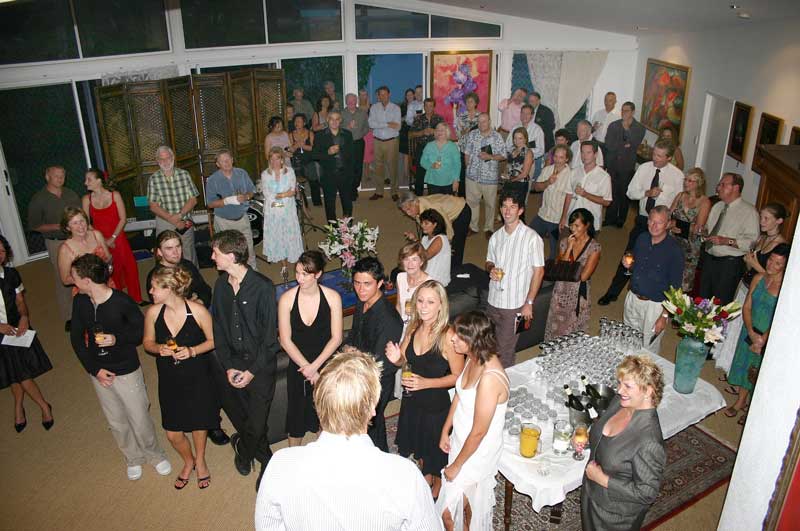 Anna's first solo art exhibition, 2005
Moving to Australia supported the opportunity to pursue my artistic aspirations full time and enter the next chapter of my personal journey. 
My personal mission is to see the beauty in everything, and to help others do the same.
I encourage others to observe and find pleasure in the objects within my art.
Quality and excellence takes time – the most precious of all our resources.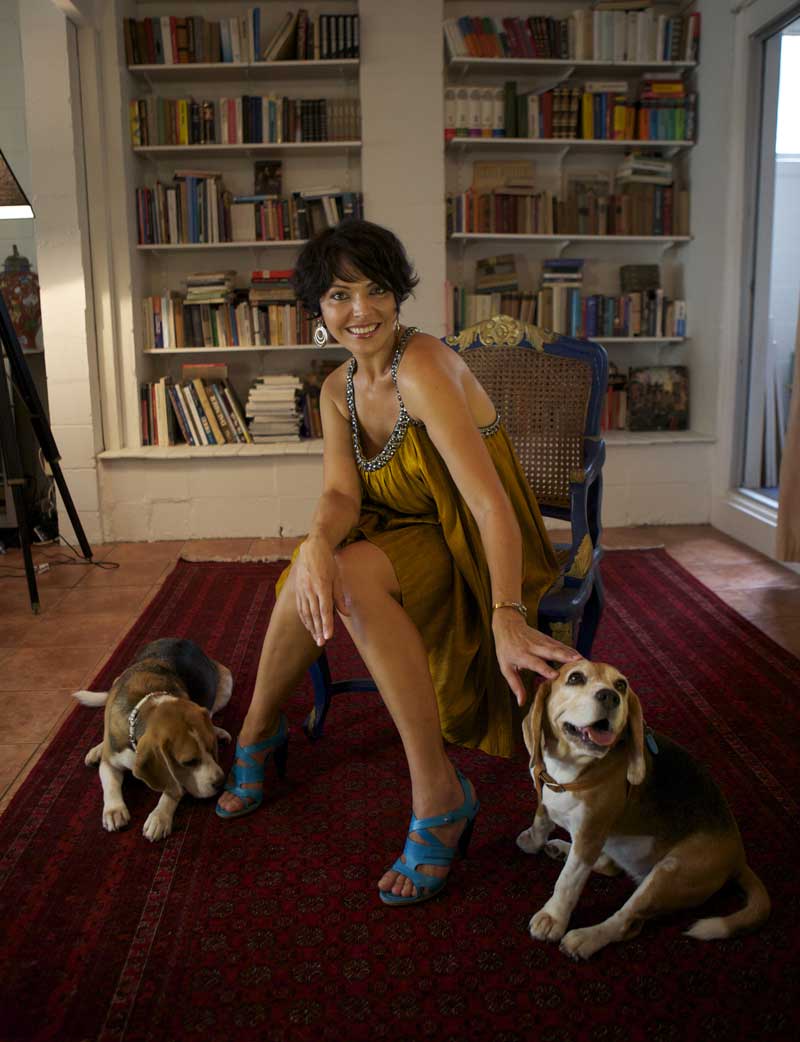 Anna with her beloved Beagles
Throughout my life journey, I have developed a deep appreciation for extraordinary commitment, passion and skill; the extra effort that the most dedicated artists undertake to transform everyday pleasures into extraordinary moments . . .
…The violin talents of virtuosos such as Vivaldi and Paganini  . . .
…The beauty and sophistication of haute couture . . .
…An exclusive dinner in good company with hand-picked truffles and aged wines…
So too with my artwork . . .  there may be many ways to cut corners to achieve a similar, but compromised result, and I consciously choose to avoid modern remedies, tricks and tactics. 
Every detail has to be thought through in minute detail. 
It is the hundreds or thousands of hours invested into every painting that ultimately makes each work unique, transforming it into an event for the purchaser.
As a Realism Artist in 2019, my intention is to be generous with my emotions, imagination, talent and effort through my painting.
I aim to use my passion, talent and skill to enrich the lives of others by creating beautiful handcrafted pieces for others to enjoy and keep for generations. . . contemporary classical artwork based on the timeless traditions of the European Masters.
Meet Anna Rubin | Life Story, Beginnings of Art And Personal Inspiration (5:40 Min Video)